TIPS TO CREATE COMPELLING VIDEOS
If you are looking out for the thumb-stopping content for your brand the way is through videos. Yes, we can bet that videos are your trick to get control of the market. The best part is videos can be streamed line easily and you can handle them without any hassle.
The astonishing talk is that with digitalization many of the brands are switching to video shareable platforms. They are continuously marking their presence on the social media handles.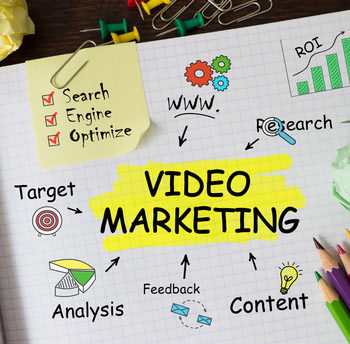 So here are some tips that you should keep in mind while preparing the videos
BE PRECISE AND DIRECT
Users usually lose interest if the video is overstretched. You need to convey your message quickly and effectively. So keep in mind the time frame and the introduction should be proper as this is what catches the eye of the users.
If you abide by this technique you will surely see a rise in the consumers finishing up the video. You can even use the text and subtitles to convey your message in simpler and more prominent words.
Try the experiment of the short video versions and try some of the best editing to keep it interactive. You are certainly free to add some special effects and background music just to make it more pleasing.
Before setting your foot in new dimensions you should make sure learn digital marketing in Karnal and see how opportunities come knocking on our door.
CATCH THE TRENDING TOPICS
You might be aware that some emotional content catches the attention of users faster than normal to the point talk. So if you want to increase the visibility of your videos first try out the trending topics and start linking them with the emotional and value points of life. This will help the users to relate to it and feel more connected and valued.
Try to keep the content original and genuine that can certainly help you to hit the digital space.
GO ACROSS PLATFORMS
You can never depend entirely on one social media channel o just explore all your options. This will help you reach out to the different users according to their taste and preferences.
You need to tap audiences all around the social media platforms to get the most out of your campaigns. By going across all platforms you can also check how the full-size video is being portrayed and demonstrated. Keep in mind to check the handles on which it is featured so that viewers do not have to compromise with quality and accessibility.
OPTIMIZING THE VIDEO
Yes, that right video to need to be optimized properly to get the desired search and response. You can make your video that is easily recognized via voice searches and have the long-tail keywords.
Additionally, keep in mind to attach the call to action button that is easily visible and approachable. Create an additional thumbnail to present your brand and demonstrate it correctly and wisely.
If you are looking for digital marketing courses in Karnal, definitely enroll out with Future Genius and command the world internet with your skills.