WHAT ALL DO WE TEACH IN FUTURE GENIUS DIGITAL MARKETING SCHOOL TO FRESHER'S? AND HOW CAN IT SHAPE YOUR CAREER?
Let's give you a brief idea about what all we provide under digital marketing course. From social media marketing to website designing, teaching you techniques to formulate e-commerce, social media optimization, and much more all under one roof.
And the most astonishing feature of digital marketing is that it doesn't matter from which study background you belong. The field is damn easy and you can learn the basics of digital marketing anytime. So give digital marketing a try and start a life ahead in the era of technology.
WHY YOU SHOULD LEARN DIGITAL MARKETING?
To give you the hang of the topic we even conduct group discussion sessions to incur your doubts. These sessions try to develop your creative thinking and give new dimensions to your personality.
Digital marketing is surely one of the promising careers these days. If you want to find out more about this read our blog Is digital Marketing a Good career option?
For freshers, we take it slow and gradually increase the pace of the course. This enables them to easily match up and clear all queries with practical examples.
At Future Genius all these things are well looked upon to provide you the best teaching experience. We further make sure all your doubts and misconceptions if any, are resolved at an early stage. Therefore,  everything seems easy and compatible with your other curriculums.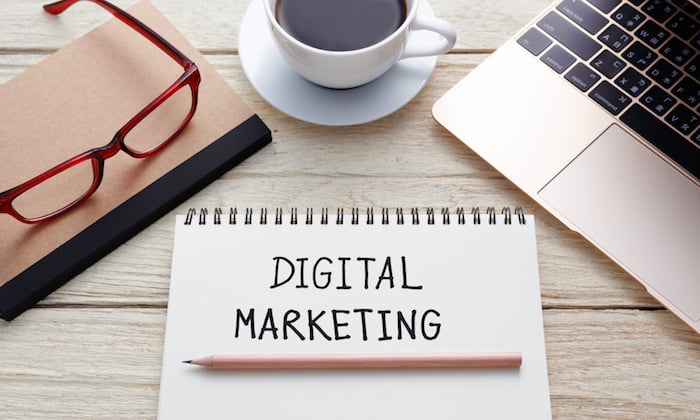 WHAT IS DIGITAL MARKETING?
There is no limit in the field of digital marketing; once you have a laptop and internet connection you can truly do wonders in your life. Everything nowadays is online from education to business and even the online shopping trend.
It is no doubt that without being technology savvy you can hardly have apt knowledge of what world has become with digital marketing.
WHAT IS THE EXACT DEFINITION OF DIGITAL MARKETING?
Digital marketing is basically the idea of managing anything online. It can be anything school records, business profile or even expanding your horizon.
This becomes the medium of promoting your business or talent online. It is a great medium to reach a much greater audience and to keep check of what your competitors are doing.
The current trends in the market vary from
SEO,
e-mail marketing,
content writing,
social media marketing,
and especially website designing.
To give you a brief idea about various courses lets' start with short introductions:
SEO
First and foremost is to know what it stands for which are search engine optimization. Yes, it's true SEO is a skill by which you can rank higher among Google. You will be able to reach out to the right audiences and strategies properly.
E-MARKETING
Let's get it right it is about optimizing responses from the potential clients. It sorts out your route by which clients can easily approach you and be updated about the latest developments.
Under this section, you will be taught the key skill to manage ongoing emails of various companies, how to effectively generate responses.
MOBILE MARKETING
You need to know that most of the users open a website or access products on their phones so it's better to develop techniques to build the mobile friendly application. Thus we teach you tactics that will help you promote a business at a much higher rate.
And the best part is they are not as competitive as compared to SEO's but still can do magic for any business.
CONTENT MARKETING/MANAGING
It is the most essential feature. You need to optimize your content based on its usage and audiences. It surely depends on what platform it is going to be published.
We will teach you how to effectively make use of the right keywords for the contents. The content should contain valuable and apt information with readable information.
WEBSITE DESIGNING
It is essential to know a little about the website as everyone these days run an online platform to feature something. If you will have knowledge of website designing you can manage your website and even built it into a professional carrier.
After knowing what all it has to offer you, lets' look at a wide variety of carrier options it has stored in for you:
   Digital marketing manager
If you have a good experience and know all about the digital marketing field you will get many options. These options can be anything from working MNCs to work as their marketing head, Creative head or any other post. And the plus point is that you even do not need to have an MBA degree.
Many big organizations hire writers to manage their blog sections and keep their sites active with verified and updated content.
   Social media marketing head
You can easily avail the opportunity of managing social media of celebrities or any brand promotions and working as their marketing manager online.
Moreover, it is a good platform to establish your carrier. Being an SEO optimizer gives you an opportunity to work from fixed places and have all the relevant records and market trends.
All these fields have multiple fields and related options in which you can surely have look. Thus by covering a simple course of 25+ modules, you can choose from variant options as a carrier opportunity. All this is achievable in the time span of 3 months